TECHNOLOGY DRIVEN CLASSROOMS
MOBILE TECHNOLOGY IS REDEFINING THE CLASSROOM EXPERIENCE.
Our featured course, Technology Driven Classrooms: Engaging the iGeneration, is an eight-week, online, and fully instructor-led graduate level course for educators who seek to fundamentally change the way they teach and how their students learn. As participants explore the "Always On" mentality and technological prowess of the iGeneration with their instructor, they observe how traditional learning models are no longer effective in both reaching and engaging their students. Participants gain a concrete understanding and appreciation for how mobile devices, specifically the iPad, can supplement and dramatically enhance their students' learning. To learn more, click or tap here.
To review the TDC course syllabus and the first two weeks of the course, click or tap here.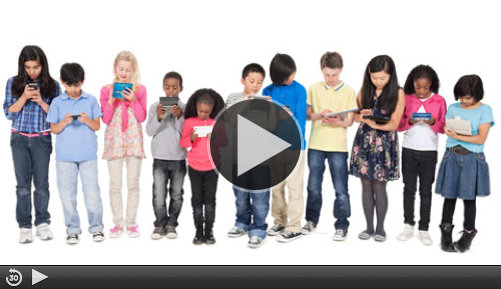 Testimonials
One classroom at a time
I wanted to thank you for the opportunity that this class has given me! It has opened my mind and I have gained new skills to help build a better educational system (a classroom at a time) that reaches and respects all learners and their parents.
Learner-centered education
The idea of customizing education for each learner is inspiring not only for the student but for the value it will bring to our society. What will our world look like when its occupants are fully engaged in all of its wonders?
Goodbye to one size fits all
It is refreshing to say goodbye to the stale thinking of one size fits all learning materials and goodbye to labels that many children wear due to the teacher's inability to meet them as individual learners.